Member of
Master Plumbers South Australia
Ring Mat's Plumbing For General Enquiries or 24/7 Emergency.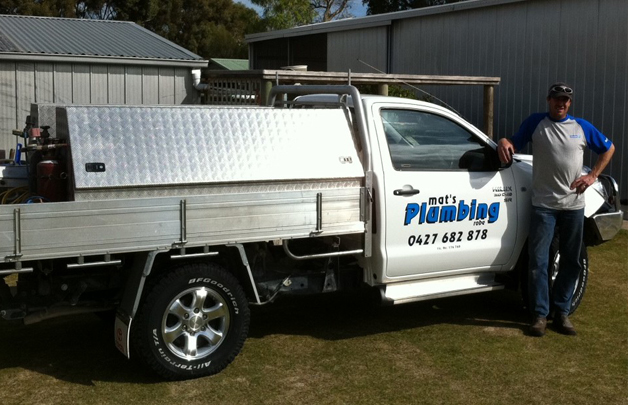 Family Owned and Operated
Plumbing and Gasfitting in Robe
Mat's Plumbing, Robe, is a family owned and operated plumbing and gasfitting business. Established in 2003 we have been providing Robe and surrounding areas with reliable plumbing and gasfitting service ever since. Our specialty is in providing prompt and reliable service, our regular customers value our punctuality and great service. We like to communicate with our customers to give the best advice and take note of their requirements. We conduct our business in an open, ethical, professional and friendly manner.

New Homes and Renovations
Mat's Plumbing, Robe can plumb up your new home from under floor to roof and gutters to fit-off and everything in between. Septic tank and STEDS connections or effluent drains, or bio septic systems. Council plans and applications for drains and connections provided. We have experience with new homes, transportbles and home renovations. Certificate of compliance given on completion.
What people are saying about us
New Buildings
Plumbing for new home construction, unit development, aged care facilities.
Residential Plumbing
New plumbing for renovations to your kitchen, bathroom or laundry.
Hot Water Installation Specialists
Specialise in the installation of hot water systems, whether they be gas, solar or inverter.
Roof Plumbing
Installation of gutters and downpipes on new properties or to your renovation.
Storm Water Drainage
Installation of soak wells and drainage from downpipes.
Grey Water Installation
For recycling your waste water, we can install all pipes and a separate pumping system.
Gas Installation
Licensed to install all gas products, including: hot water systems, hot plates, gas bayonets.
Back Flow Prevention
Some properties require a back flow prevention assembly to be installed to prevent contaminated or polluted water back flowing into the mains water.